---
---
Draft for Information Only
Content
Fluid Measurements
 Viscometer
Fluid Measurements
Viscometer
According to the definition of viscosity or Dynamic Viscosity, it can be determined by the shear stress and the rate of shear strain. By using a rotating motion instead of linear motion to the fluid viscosity testing experiment, a continuous motion can be applied.
Consider two concentric cylinders with a small gap in between and the velocity distribution of the fluid is linear.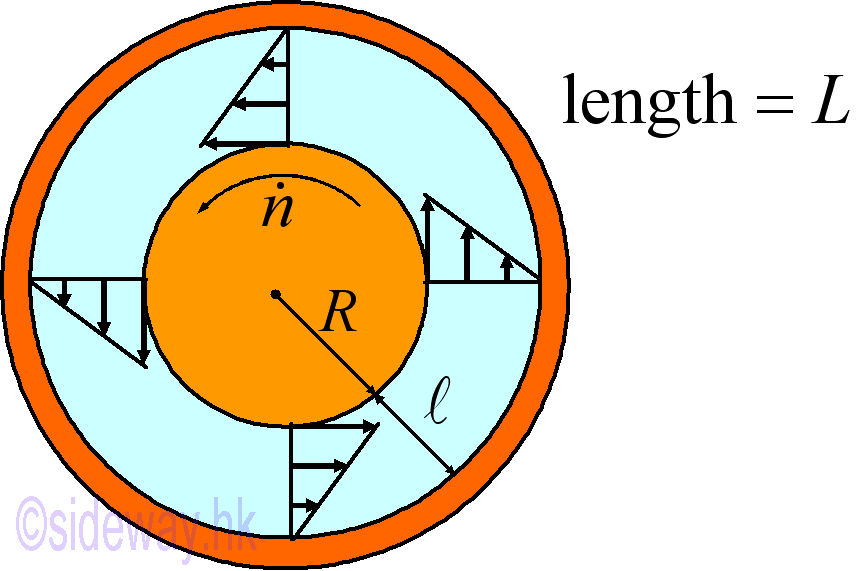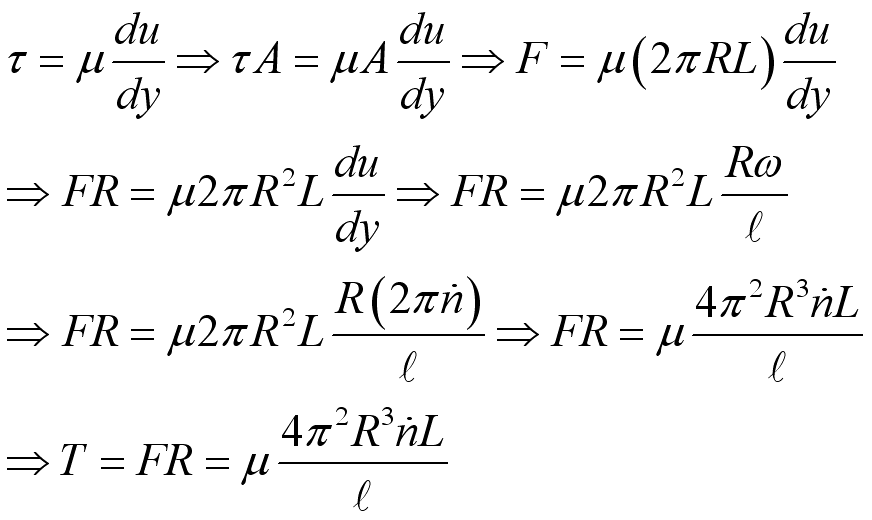 Therefore, the viscosity can be determined by measuring the torque at a specified angular velocity.
---
©sideway
---
ID: 100200001 Last Updated: 2/1/2010 Revision: 0