LCD Smartie
LCD Smartie is a program to display information on a LCD/VFD. Many built-in features are already included. New features can also be added by creating new plugins.
The LCD display output:
The graphic user interface of LCD Smartie

The LCD display setup interface: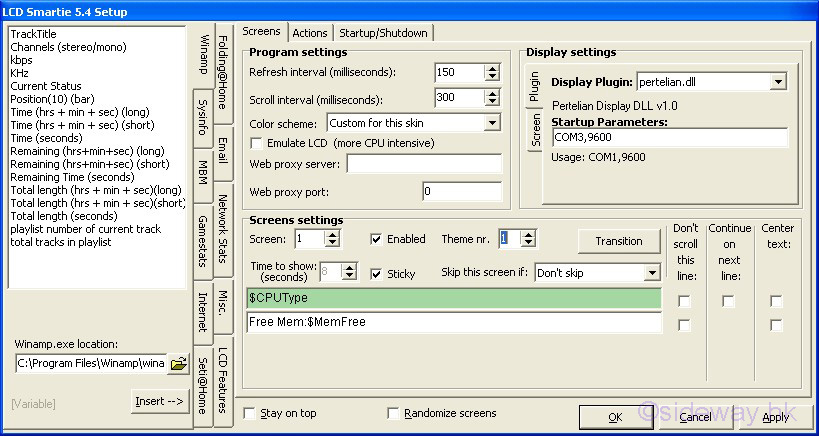 The LCD Smartie can be downloaded at
http://prdownloads.sourceforge.net/lcdsmartie/lcd_smartie_v5.4.zip?download.
LCD Smartie Website
Download of LCD Smartie