---
---
---
---
---
---
Draft for Information Only
Content
VB.NET Object Variables
 Making Code Shorter
 See also
  How to: Speed Up Access to an Object with a Long Qualification Path
  To speed up access to a heavily qualified object by assigning it to a variable
  To speed up access to a heavily qualified object by using a With...End With block
 See also
  Source/Reference
VB.NET Object Variables
In addition to storing values directly, a variable can refer to an object. You assign an object to a variable for the same reasons you assign any value to a variable:
Making Code Shorter
You can use object variables to shorten the code you have to type. The following example uses the full path of methods and properties to access a Control object.
VB
' Assume Me is a valid Form, or replace Me with a valid Form.
Me.ActiveForm.ActiveControl.Text = "Test"
Me.ActiveForm.ActiveControl.Location = New Point(100, 100)
Me.ActiveForm.ActiveControl.Show()

You can shorten this code, and speed up execution, if you use an object variable for the control. You should declare the object variable with the specific class that you intend to assign to it (Control in this case). Once you assign an object to the variable, you can treat it exactly the same as you treat the object to which it refers. You can set or retrieve the properties of the object or use any of its methods. The following example uses an object variable to simplify the code in the preceding example.
VB
Dim ctrlActv As System.Windows.Forms.Control = Me.ActiveForm.ActiveControl
ctrlActv.Text = "Test"
ctrlActv.Location = New Point(100, 100)
ctrlActv.Show()

See also
How to: Speed Up Access to an Object with a Long Qualification Path
If you frequently access an object that requires a qualification path of several methods and properties, you can speed up your code by not repeating the qualification path.
There are two ways you can avoid repeating the qualification path. You can assign the object to a variable, or you can use it in a With...End With block.
To speed up access to a heavily qualified object by assigning it to a variable
Declare a variable of the type of the object that you are accessing frequently. Specify the qualification path in the initialization part of the declaration.

VB

Dim ctrlActv As Control = someForm.ActiveForm.ActiveControl


Use the variable to access the object's members.

VB

ctrlActv.Text = "Test"
ctrlActv.Location = New Point(100, 100)
ctrlActv.Show()

To speed up access to a heavily qualified object by using a With...End With block
Put the qualification path in a With statement.

VB

With someForm.ActiveForm.ActiveControl


Access the object's members inside the With block, before the End With statement.

VB

    .Text = "Test"
    .Location = New Point(100, 100)
    .Show()
End With

See also
Source/Reference
---
©sideway
---
ID: 200900007 Last Updated: 9/7/2020 Revision: 0 Ref:

---
References
Active Server Pages,  , http://msdn.microsoft.com/en-us/library/aa286483.aspx
ASP Overview,  , http://msdn.microsoft.com/en-us/library/ms524929%28v=vs.90%29.aspx
ASP Best Practices,  , http://technet.microsoft.com/en-us/library/cc939157.aspx
ASP Built-in Objects,  , http://msdn.microsoft.com/en-us/library/ie/ms524716(v=vs.90).aspx
Response Object,  , http://msdn.microsoft.com/en-us/library/ms525405(v=vs.90).aspx
Request Object,  , http://msdn.microsoft.com/en-us/library/ms524948(v=vs.90).aspx
Server Object (IIS),  , http://msdn.microsoft.com/en-us/library/ms525541(v=vs.90).aspx
Application Object (IIS),  , http://msdn.microsoft.com/en-us/library/ms525360(v=vs.90).aspx
Session Object (IIS),  , http://msdn.microsoft.com/en-us/library/ms524319(8v=vs.90).aspx
ASPError Object,  , http://msdn.microsoft.com/en-us/library/ms524942(v=vs.90).aspx
ObjectContext Object (IIS),  , http://msdn.microsoft.com/en-us/library/ms525667(v=vs.90).aspx
Debugging Global.asa Files,  , http://msdn.microsoft.com/en-us/library/aa291249(v=vs.71).aspx
How to: Debug Global.asa files,  , http://msdn.microsoft.com/en-us/library/ms241868(v=vs.80).aspx
Calling COM Components from ASP Pages,  , http://msdn.microsoft.com/en-us/library/ms524620(v=VS.90).aspx
IIS ASP Scripting Reference,  , http://msdn.microsoft.com/en-us/library/ms524664(v=vs.90).aspx
ASP Keywords,  , http://msdn.microsoft.com/en-us/library/ms524672(v=vs.90).aspx
Creating Simple ASP Pages,  , http://msdn.microsoft.com/en-us/library/ms524741(v=vs.90).aspx
Including Files in ASP Applications,  , http://msdn.microsoft.com/en-us/library/ms524876(v=vs.90).aspx
ASP Overview,  , http://msdn.microsoft.com/en-us/library/ms524929(v=vs.90).aspx
FileSystemObject Object,  , http://msdn.microsoft.com/en-us/library/z9ty6h50(v=vs.84).aspx
http://msdn.microsoft.com/en-us/library/windows/desktop/ms675944(v=vs.85).aspx,  , ADO Object Model
ADO Fundamentals,  , http://msdn.microsoft.com/en-us/library/windows/desktop/ms680928(v=vs.85).aspx

---
Latest Updated Links


Nu Html Checker

53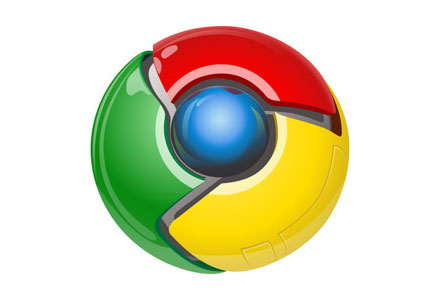 na

na