Electric flux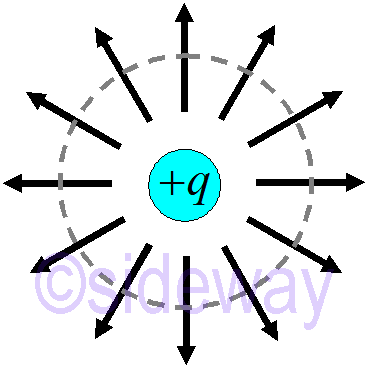 The source of electric field is charge. When there is electric field flowing radially, there is a source inside. Electric flux is defined as the effect of electric field over the area of the surface projected in a plane perpendicular to the field, that is (
𝐸
⋅
𝑛
)𝑑𝐴. In order words, the electric flux of a surface which is parallel to the electric field, is equal to zero.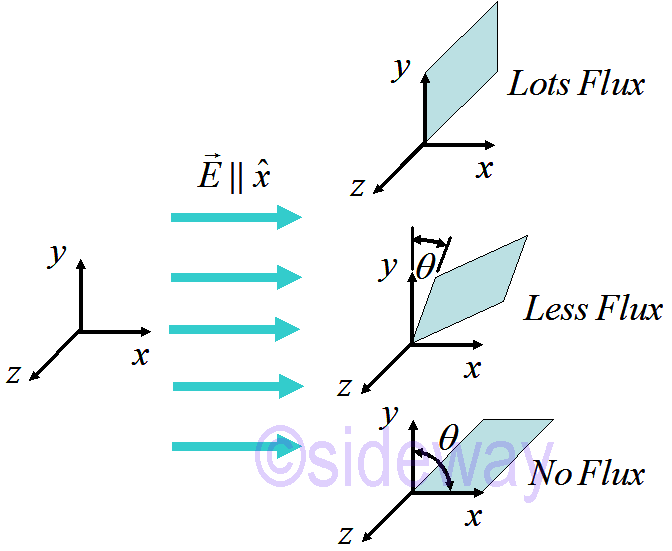 The electric flux over a surface is
∑
(
𝐸
⋅
𝑛
)𝑑𝐴.
Gauss's Law
The total electric flux out of a closed surface is equal to the charge enclosed divided by the permittivity.
∮
𝐸
⋅
𝑛
𝑑𝐴=
1𝜀0
∑
𝑞
inside
Gauss's Law for Point Charge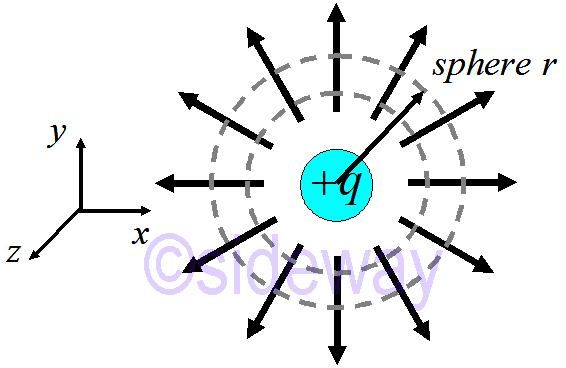 For a point charge, the electric flus of concentric spherical surface shell of radius 𝑟 is
∮
𝐸
⋅
𝑛
𝑑𝐴=
14𝜋𝜀0
𝑞𝑟2
(4𝜋𝑟
2
)=
𝑞𝜀0
. The electric flux does not depend on the radius of the concentric spherical surface shell because field 𝐸∝
1𝑟2
and surface area 𝐴∝𝑟
2
.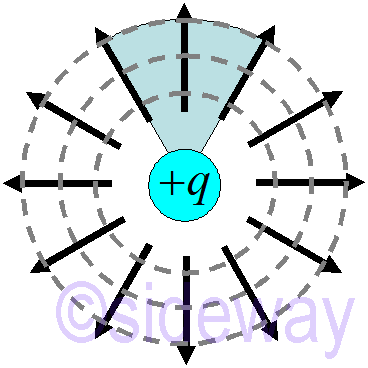 In any segment, the contribution from any shell is the same.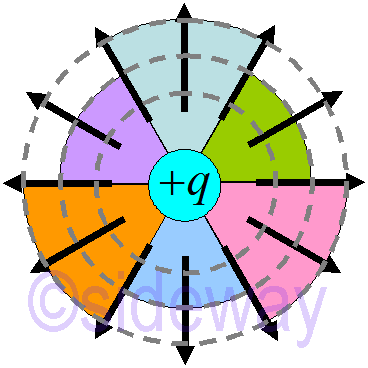 Since electric flux through any outer shell surface is always the same. The electric flux of any closed surface formed by any outer shell surfaces is always the same.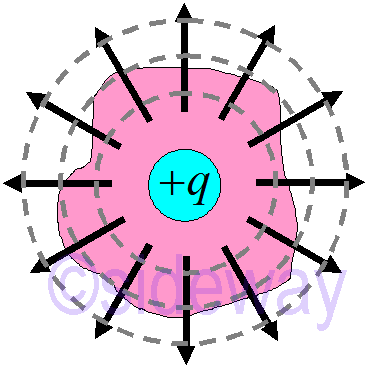 Similarly, by limit the segment to infinite small segment, the enclosed surface can be refined to surround the charge with any smooth shape by following different shperes in different places with the same electric flux.
Gauss's Law for Plane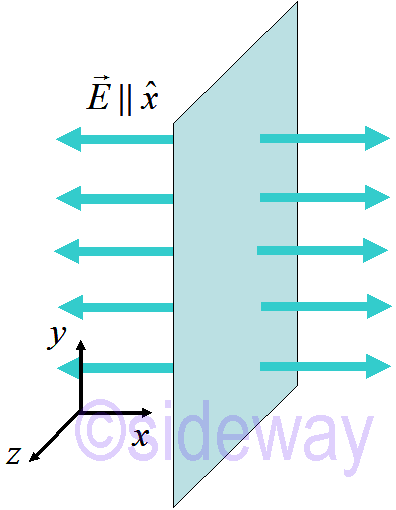 For an infinite plane with surface charge density, 𝜎=[𝑄/𝐴]. Due to geometry of plane, the electric filed is perpendicular to plane and has same magnitude everywhere.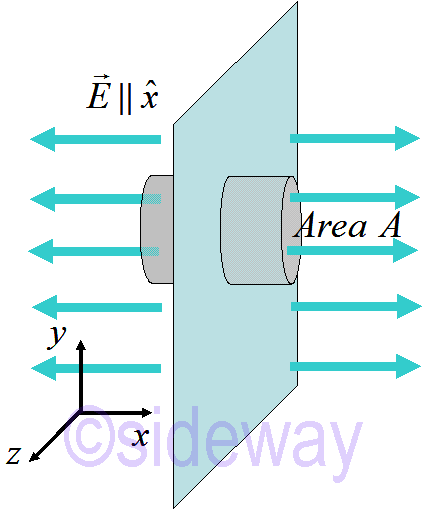 Define a Gaussian box, 𝐸 is constant and perpendicular to the two plane surfaces of the Gaussian box.
∮ 𝐸⋅𝑛𝑑𝐴=1𝜀0𝑞inside=[𝑄/𝐴]𝐴
𝐸(2𝐴)=1𝜀0𝜎𝐴
𝐸=𝜎𝐴2𝜀0
Gauss's Law for Magnetism
So far, no experiment has found a magnetic charge, i.e. a magnetic monopole. Therefore 𝑞
magnet
=0 and Gauss's law for magnetism is
∮
𝐵
⋅
𝑛
𝑑𝐴
=
0
Source and Reference
https://www.youtube.com/watch?v=ULWIQvF-muo&list=PLZ6kagz8q0bvxaUKCe2RRvU_h7wtNNxxi&index=22